8 Considerations Before Implementing A Unified Communications Strategy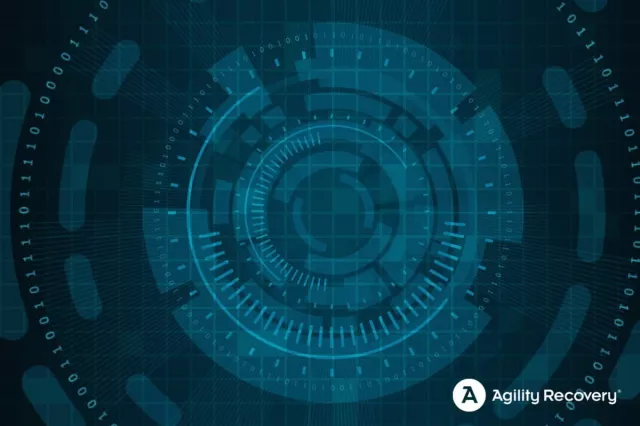 In a time of unpredictable and muffled economic recovery, leaders face myriad challenges. Ensuring that employees stay connected and communicate without interruption has recently become a top priority for some companies. To outplay the unexpected, business leaders and managers need to take an innovative approach when maintaining proper communication channels.
Even before the pandemic shifted the global workforce into their homes, businesses began implementing a unified communications strategy. In 2019 Zeus Kerravala, founder of ZK Research, uncovered that 90 percent of organizations already had at least one digital initiative in place. Another recent survey examined the state of the UC market and discovered that the top three drivers for UC adoption are the improvement of employee productivity (79%), reduction of operational costs (75%), and improvement of response time (72%). Besides that, between 2015 and 2018, unified communications companies reported growth of more than 20 percent. That shift accelerated in 2020.
Although a global pandemic is rare, common occurrences such as power outages or inclement weather can affect large parts of a company's workforce. Businesses need to be ready for any event that might shut down their office or damage one or more of their communications platform. Having a unified communications strategy in place can help seamlessly transition employees into remote work while keeping productivity levels high.
However, Unified Communications deployment is nuanced and shouldn't be approached as rolling out a single technology. The solution needs to help users collaborate and communicate in a productive manner that enhances workflow in real-time. An industry publication found that the vast majority of company solutions weren't integrating with their CRM and that employees still used their personal phones to connect with their team.
There's a lot to consider before implementing a UC strategy, but here are eight important topics to focus on when looking for a solution that effectively addresses your needs and serves as a tool for growth and connectivity.
1. Evaluate your business needs
The first thing you should do is think through how your employees communicate with one another, clients, and customers. Their workflow should be the top consideration for the UC plan. To offer a seamless and enjoyable user experience, voice, video, chat, and instant messaging should be blended, with preference given to what employees use most. The UC plan should also embrace how employees access data and files, such as cloud or legacy services. And even though employees will eventually get back into the office, experts believe that all companies will be actively using video conferencing and chatting.
2. Consider potential challenges
Before you commit to a solution, consider all of the challenges that might arise for your teams. How will your video conferencing and VOIP services fit in with the existing phone system, and how will employees be trained if remote work is still ongoing? Another important consideration is the legacy environment already in place and how it will integrate with the UC in terms of applications, devices, and connectivity.
3. Choosing an on-premise or as-a-service platform
Think about the benefits of both models before making a decision. On-premise offers you more control and can save on overhead, but as-a-service products can save money in the long run, and they usually offer better technology and quicker updates. Two other options that integrate legacy environments with cloud services are managed UC and hybrid UC.
4. Choose a team collaboration tool
In 2020, collaboration tools went from nice-to-have to absolute necessity. Whatever platform you choose should adapt to the way your employees work, not the other way around. They should have the freedom and ability to create channels, connect over audio, video, chat, or even document conversations for reference.
Essential aspects of an advanced unified communication platform:
High-quality audio and video

: Around 90 percent of companies use video chat, so the connection's quality is critical.

Ease of use

: The tool should enhance work, not hinder it.

Meeting transcription

: If employees don't have to take notes, they can be more attentive.

Screen sharing

: This is crucial for a collaborative workforce, remote or not.

Messaging and chat

: Employees need an easy way to communicate quickly.

Mobility

: Users should be able to work or join meetings on a PC, Mac, tablet, or phone.

Virtual backgrounds and video layouts

: Offers creative ways to liven up meetings and gives users privacy in the home.

Noise suppression and muting

: Cuts out distracting background noises

Language translation

: Important for companies with a global presence.
5. Address UC security
Security is a high-level priority anytime a new solution or product is implemented. With cyberattacks on the rise, companies need to be assured that their information is private and their work remains protected. According to industry experts, common UC security concerns are:
Theft of service

Denial of service

Hacking tools

Mobile threats

Unauthorized access
The UC security plan should work around options that provide the best protection without hindering the user experience and team collaboration.
6. Implement and integrate
The implementation strategy should identify how UC applications will integrate with your existing infrastructure, both digitally and in the human workflow. The current work-from-home model makes this harder to gauge, but the more systems that live in the cloud, the easier the integration tends to be.
7. Manage unified communications
Successful management is a daily experience for IT teams as they keep up with the latest industry trends and information. Companies need to monitor and track performance and security to ensure that employees are always using the tool in its most efficient state. Make sure any future vendors will work with the UC solution and always be on the lookout for new updates that optimize current platforms.
8. Train employees
For a successful adoption, employees need to experience firsthand how the tools can enhance their workflow and make their tasks easier to complete. They should attend formal training sessions and have access to easy "cheat sheets" on how to operate the solution. Any negative experience an employee has can significantly undermine the UC strategy.
No unified communications solution is a one-size-fits-all platform. Still, by considering these eight elements in your research, you can find the right UC plan to successfully transform your workplace.