Agility Safety Pass - A Tool for Streamlined Contact Tracing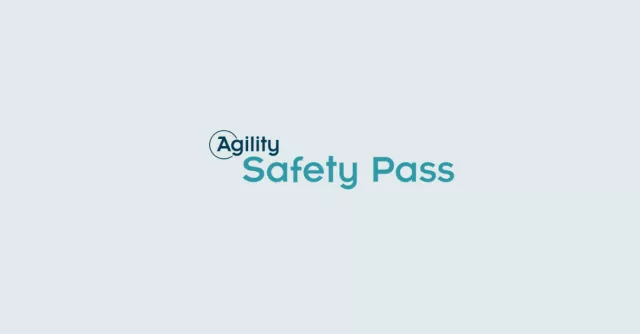 As organizations continue to adjust to the evolving landscape of business as usual, many businesses are prioritizing their plan for a safe and efficient return to an office environment, even if it's a hybrid approach. According to a recent remote work survey by PriceWaterhouseCoopers, 75% of executives anticipate at least half of their office workforce will be back on-site by July 2021. As business leaders, we are facing new challenges and concerns from health safety and wellbeing to vaccination along with cultural expectations surrounding employee work environment and handling of visitors onsite.
To help alleviate concerns and streamline the return to office process, we're excited to announce Agility Safety Pass with contact tracing as part of our all-in-one business continuity platform. Agility Safety Pass is a digital platform and intelligent survey tool to help businesses manage their COVID-19 safety processes while monitoring information for data-driven improvements with employee self-certification and temperature screening, facility entry verification, safety data monitoring, and close contact tracing. You can easily access Safety Pass within Agility Central, for a simple and unified way to manage your entire business continuity process, including communications and planning, all in one simple solution.
Agility Safety Pass gives another layer of protection and peace of mind for you, your employees, and any visitors you may have entering your premises. One partner, one low cost, one coordinated business continuity provider to keep your people safe and your operations going.
The post-pandemic road ahead may present some speed bumps, but Agility is here to help navigate. We'll continue to improve our services, invest in expert knowledge, and reinforce the breadth of our services while maintaining our status as an undisputed market leader in one-stop for business continuity.
Jon Bahl, CEO, Agility