Cybersecurity Awareness Month 2022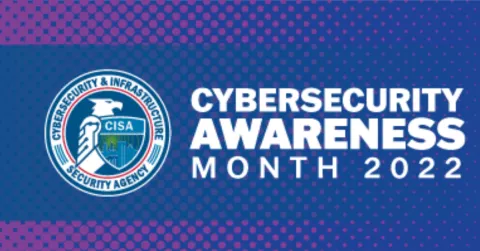 Each year since 2004, October has been designated by Congress as Cybersecurity Awareness Month, a time to educate individuals and businesses alike in protecting themselves online.
According to organizers the Cybersecurity and Infrastructure Security Agency (CISA) and the National Cybersecurity Alliance (NCA), "This year's campaign theme — 'See Yourself in Cyber' — demonstrates that everyone is responsible for their own online behavior." They list four key action steps everyone should take:
Enable multi-factor authentication
Use a strong password
Recognize and report phishing
Update your software
To aid you in improving your organization's cyber-hygiene during Cybersecurity Awareness Month and beyond, we put together some of our top resources below.
Cybersecurity Blogs
Cybersecurity Resources