Reaching Organizational Goals: Planning and Alerting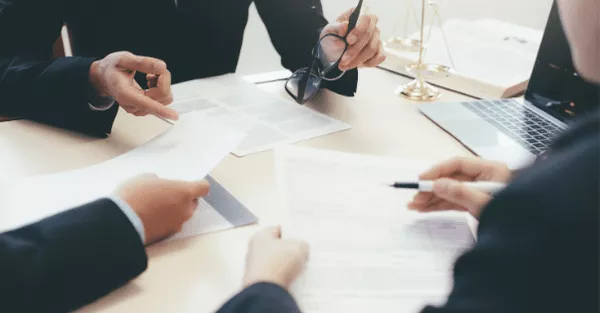 How Legal Client is Using Preparis to Create Resiliency in Their Operations
Overview
Law firms are people-intensive businesses. With approximately 300 employees spread out over eight offices across the U.S., this Los Angeles-based law firm is particularly concerned about its employees' safety.
Additionally, this firm had no formal business continuity plan in place, leaving them vulnerable to threats like natural disasters, wildfires, and the ongoing COVID-19 pandemic. The thought of a crisis or emergency interrupting their firm's outstanding service was unthinkable. This law firm needed a solution that would provide a comprehensive business continuity plan in case the unthinkable happened. After a live demonstration of Preparis, they were thrilled to see Preparis offers a solution that not only meets their planning needs but also provides a more robust communication tool within the same software solution.
The Challenge: "We need a plan, and fast!"
With no plans in place, the firm knew they needed to quickly build a business continuity program that would cover all aspects of their organization. If they did not act fast, they could risk personal or financial loss, loss of trust or damaged client relationships, possible malpractice liability, or loss of billable hours and productivity by staff. But the task of creating something from scratch seemed overwhelming. The law firm knew they needed an all-in-one solution backed by industry knowledge and experience to take the guesswork out of planning.
The Solution: Industry Guided and Easy to Use
After a live demonstration of Preparis Planner and Alerts, it was clear this would provide what they needed – a comprehensive business continuity plan and robust communication tool to protect employees, mitigate risk, and reduce downtime.
The firm recognized the value in the software and Preparis' 31 years of industry experience and support. Preparis' solution would help guide their firm through each step along the way while ensuring they stayed compliant with regulatory bodies and clients, giving them peace of mind knowing they would be prepared for any incident.
The Results: Reaching Organizational Goals
Because the main business continuity point of contact at the firm also has many other job duties, they are thankful to have the guidance from the Preparis team to make this process simple and easy to implement.
Within 48 hours, the team had access to the Preparis platform and employee information was successfully uploaded allowing them to begin sending messages to the organization.
Additionally, keeping the Planner implementation on the same schedule as Alerts, the team had access to the Planner and was able to build out their plan and grant access to each employees who would have a role in the application.
For this firm, the goal of building a business continuity plan and implementing a communication strategy is to have the tools, confidence, and understanding to respond appropriately in case of an emergency. They already feel that they are accomplishing that goal.