Psychology of Disaster: Tips from First Responders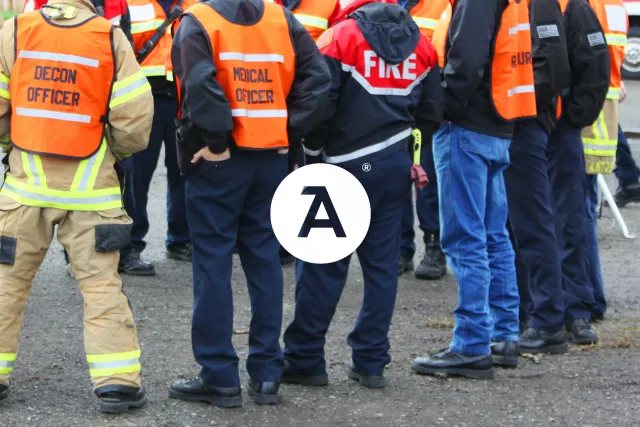 Knowing the psychology of disaster is a tough skill. People who arrive at the disaster scene are the first responders—professionals who provide psychological first aid to those directly affected by the aftermath. Responding to disasters can be a rewarding and challenging task. Even though they are trained professionals, incident response specialists have their share of stress: witnessing other people suffer, having intense workloads, making life-and-death decisions, and being away from their families.
In the heat of the moment, emotions run high. Not every individual has the mental capacity to withstand the shock caused by a stressful and traumatic event.    
According to a National Alliance of Mental Illness, approximately 40 million adults in the U.S. (18%) have an anxiety disorder, and about 8% of children and teenagers experience an anxiety disorder. And almost 16 million American adults had at least one major depressive episode in the past year. 
To stay in good psychological shape and maintain their mental resiliency, responders go through certain stress prevention and management training. The training they receive is extensive and irreplaceable, but we wanted to cover some of the steps they take to think clearly and stay well. 
Definitions Within Psychology of Disaster
Psychological first aid (PFA) is a "'humane, supportive response to a fellow human being who is suffering and who may need support." 
Psychological first aid is a way to help people affected by a traumatic event. It provides the necessary support to promote natural recovery. It also allows people to feel safe and be able to go back to normalcy on their own.  
The primary goal of psychological first aid is to reduce initial distress, develop flexible coping, and support adaptation. It is most effective when provided in the early hours, days, and weeks following an event. Its foundational principle is the understanding that people affected by disasters will go through different physical, mental, emotional, and behavioral reactions. Such reactions may intervene with their ability to cope. 
What Psychological First Aid Isn't
According to a Field-workers' Guide, PFA is not: 
Debriefing 
Detailing traumatic experience 
Treating 
Diagnosing 
Counseling 
Something that only professionals can do 
Something that everyone affected by an emergency will need 
Responders say that it can do more damage to talk to disaster survivors about what happened to them, unless a person is willing to share this experience. Experts recommend limiting contact to some basic support. And people who display signs of risks, such as suicidal tendencies, must be referred to formal mental health services. 
Signs of Stress
Among the most common signs of stress are physical effects such as a rapid heart rate, muscle tension, tremors, nausea, trouble falling asleep, nightmares, flashbacks. Besides that, there a person may also experience intense negative feelings, difficulty thinking clearly, demonstrate risky behavior, and get involved in a social confrontation. If you notice something unusual about your employees and coworkers, such signs of aggression, we have developed the steps to managing a disgruntled employee.  
To help prevent and manage stress, field first responders have specific steps they follow. The best time to strengthen your stress management skills is before their disaster assignment. Below are the steps first responders take to help them lessen stress levels.  
1. Practicing for the role 
It helps when you face an emergency situation with confidence and confirm with yourself that you are as ready as you can be. Professionals also participate in exercises and simulations that expose them to stress triggers. This helps them get prepared better. However, for those of us whose jobs aren't in the field, it's best to limit such exercise to a simple mental preparation for the unexpected and acknowledging that we can't be in control of every event in our lives.
As another piece of advice, it's recommended to keep a restocked emergency kit in your car, at home, or work that includes top choices for stress reducers. Lastly, living a healthy lifestyle with regular physical activity, healthy diet, and emotional stability. Clear thinking allows you to better assess any situation and help those around you when they need help. 
2. Practice stress management 
First responders are also human, which means they have their own signs of stress. To better identify their "tipping point," they include their coworkers in their stress plans. By doing so, it is much easier to see the stress signs showing. Emergency responders also recognize the importance of spending enough time off-duty relaxing. For some people, the best way to release stress is by exercising, for others—it is reading or listening to music. Find your own outlet and practice letting go of your worries.
3. Prepare and plan with your family or at work
Experts advise protecting your home and possessions for possible emergencies. To always be connected with your family members or, if critical, with your coworkers, create a communications plan that includes different channels and devices. A disaster plan can also significantly help safeguard everyone involved in the process. Moreover, regularly testing your plan will help you improve your plan. 
During a Disaster
During an emergency or a disaster event, stress management shifts its focus on handling real-time stressors of the rescue and recovery. 
First off, activate your disaster plan and involve everyone who needs to be in touch with you. Then review your communications plan to get updates on everyone involved. Additionally, double-check your emergency kit has everything necessary in it.  
First responders also mentally rehearse their disaster response roles as they approach the scene. Another important part of what they do is taking regular breaks, pacing themselves, and limit their time spent in high-intensity environments.   
Self care can't be stressed enough. First responders are always reminded to eat nutritiously, avoid alcohol and tobacco, and to always get enough sleep. This is the kind of ultimate advice anyone can find helpful.  
Among other practices first responders are being trained on is avoiding over-identifying with survivors' grief. It's best to remind yourself that the trauma someone else is experiencing is not happening to you or anyone in your family. An ability to provide care and empathy has its limits, and it also called "compassion fatigue."  
After a Disaster
It's essential to take some time off from work and to recharge your batteries reconnecting with family, friends, or finding distractions in hobbies that provide comfort.  
Helpful Resources
Treatment Locators  
Hotlines 
Disaster Distress Helpline 
Toll-Free: 1-800-985-5990 
Website: http://disasterdistress.samhsa.gov  
National Suicide Prevention Lifeline 
Toll-Free: 1-800-273-TALK (1-800-273-8255) TTY: 1-800-799-4TTY (1-800-799-4889) 
Website: http://www.samhsa.gov  
National Domestic Violence Hotline* 
Toll-Free: 1-800-799-SAFE (1-800-799-7233) TTY: 1-800-787-3224