How 9/11 Changed Business Continuity and Emergency Management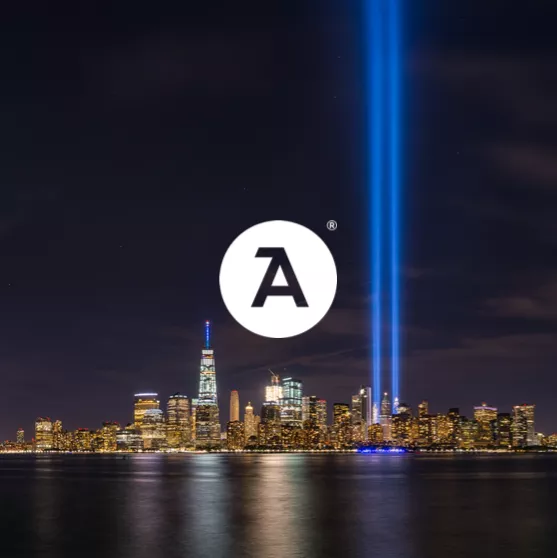 9/11 Changed Everything
Every year, on this date, we remember and reflect on the tragedies of 9/11. The terrorist attacks, now 17 years ago, changed the world and our lives. Airport security is transformed, our troops were sent around the world, and a national anxiety about terrorism was ignited.
In the business continuity industry, "9/11 changed everything," said Tim Mathews in an interview. For Mathews, who holds among other degrees a Doctor of Science in Security Leadership, Management, and Policy from New Jersey City University, the attacks were a catalyst for personal and professional change.
When the first plane hit, Mathews was in a Philadelphia skyscraper. He quickly left the building and made the eerie drive toward New York back to his home in New Jersey. At the time, Mathews worked in venture capital and consulting, but like many in the nation, the tragedy forced a realization that he wanted to do something bigger, to make a difference.
Mathews was able to translate his experience in technology to a new career in business resilience. He became a passionate advocate for businesses to understand the risks they face and make plans to recover from them, often from a national security perspective. This zeal never escaped Mathews, who has spent the better part of the last 17 years building resilience programs, evaluating risk, and educating himself and others.
A New Threat
Before 2001, business continuity plans were often driven by threats from natural disasters, according to Mathews. 9/11 and the subsequent investigations revealed there was an entire universe of risk often being ignored from vulnerable critical infrastructure to airplane cockpits.
The underestimation of risk was widespread. The 9/11 Commission Report called this the "failure of imagination." In part, the attacks were so devastating and shocking because we had not yet realized, even at the federal level, we should be concerned about something like this happening.
This shock created policy change. In 2002, the Department of Homeland Security (DHS) was formed and, among other actions, began widely expanding the threats the U.S. government sought to minimize and prepare for. The Federal Emergency Management Agency (FEMA) was greatly impacted by these changes.
FEMA moved under the newly created DHS and, according to the FEMA website, were tasked with ensuring "the nation's first responders were trained and equipped to deal with weapons of mass destruction." The agency shifted from a broader focus on natural hazards and weather disasters to an "all-hazards" approach including, man-made and homeland security issues.
A Shift in Priorities
This shift in priority came with billions of dollars in new funding to "help communities face the threat of terrorism." These decisions at the federal level also changed the priorities of local public and private sector emergency management.
Rebecca Rice, a doctoral candidate at the University of Colorado Boulder, explained in an interview that although all-hazards is the explicitly stated policy, planning and paying attention to all risks from earthquakes to pipe bombs is really difficult in reality.
Rice noticed that over the arc of history of emergency management in the U.S., the priority often shifts between natural disasters and homeland security, depending on what's happening in the nation.
When FEMA was formed during the Cold War, the agency prepared heavily for nuclear attack, according to Garrett Graff in Wired Magazine in 2017. After inadequate responses to Hurricane Hugo in 1988 and Hurricane Andrew in 1992, FEMA refocused on natural disasters by stopping some nuclear preparations and repurposing others to handle natural disasters. The pendulum of FEMA's priorities again shifted after 9/11 to terrorist threats and homeland security.
Chung argued this led to federal and local failures in response to 2005's Hurricane Katrina.
Some changes and improvements have been made after Hurricane Katrina and again this year after the responses to hurricanes Harvey, Irma, and Maria. Still, Chung explained, maintaining a balance in emergency management between preparation for natural and man-made disasters is difficult, but critical.
A Time to Reflect
For both public and private emergency management, 9/11 was a watershed event. It exposed risk, inspired changed, and reprioritized lives, careers, and governments. Today we honor those we lost, celebrate the resilient community it took to respond, and consider the ripples that continue to impact our world.