How to Choose Business Continuity Consulting Services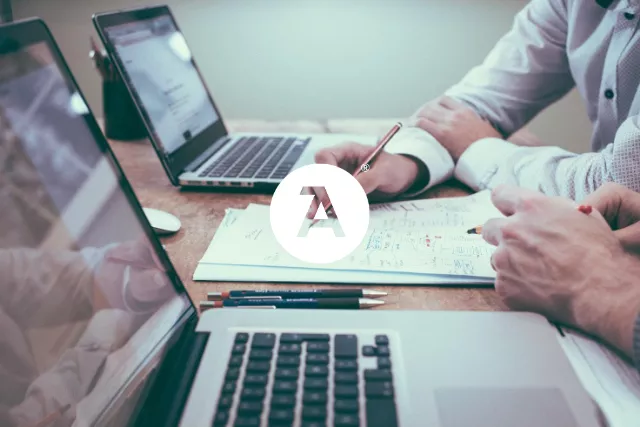 Less than 40 percent of American businesses are still open 10 years after their founding. Only about 19 percent survive twenty years or more. 
Common issues like poor cash flow can relegate some businesses to early failure. Of those who survive the initial challenges, almost 40 percent will fail due to unexpected crises.
To withstand simultaneous threats and thrive during this unprecedented time, companies now dedicate more attention to developing a holistic business continuity plan that would permeate the entire enterprise. However, developing such a plan is becoming increasingly tricky as threats evolve and rise simultaneously.
Connecting more critical systems to manage higher expectations, complicates business continuity planning – along with disaster recovery, resiliency, regulatory compliance, and security. When one link in the chain is compromised, the impact can affect the entire organization. Reputation and revenue are at stake when it comes to maintaining operational resiliency while rapidly adapting and responding to risks and opportunities.
What Is a Business Continuity Plan?
A business continuity plan (BCP) is a strategy that details how a business will maintain its operations before, during, and after disruptive incidents. BCPs apply to any type of disruption a company may face, including:
Natural disasters such as earthquakes and tornadoes
Humanmade crises such as cyberattacks and workplace violence
Threats to the workforce such as pandemics
Any other crisis or disaster which leads to the loss of access to critical supplies and resources 
Business continuity plans are similar to disaster recovery plans (DRPs). Unlike DRPs, however, business continuity plans are proactive and comprehensive. A good plan will help a business reduce the:
Likelihood of suffering disasters in the first place
Impact of harmful incidents on its operations
A robust business continuity plan covers: 
Key business processes
Physical facilities
Operational equipment and supplies 
Data systems, including backups
Communication
Manual workarounds for standard processes
Risk Management
Timelines 
Business continuity planning is sometimes also referred to as: 
Operational Resilience
Emergency or crisis management 
Contingency planning
Organizational preparedness
Who Needs a Business Continuity Plan?
Every business needs a BCP. Statistically, small businesses are the most likely to fail as the result of an unforeseen crisis. 
Larger businesses often have the resources to survive a crisis in the short term. Inadequate response to a disaster, however, can cripple a business for decades to come. It can also contribute to later business failure. 
Having a strong BCP, by contrast, allows businesses to thrive. Organizations that remain operational while their competitors struggle with a crisis can see significant gains in sales, market share, and public and workforce loyalty. 
The Benefits of a BCP
There are some major risks involved in not having a BCP. According to IDC, on average, an infrastructure failure can result in $100,000 an hour, and a critical application failure can cost $500,000 to $1 million per hour. Business continuity plans help prevent such losses. But this is not the only benefit they offer. Business continuity planning can also:
Identify opportunities to improve workflow
Reveal opportunities to reduce operational costs
Determine where businesses are out of compliance with legal regulations 
Enhance public and workforce perception
Identify weaknesses in operation or its supply chain
Some of these benefits are direct. Others are indirect. All apply whether the business ever experiences a crisis or not.
No business will ever find continuity planning a waste of time or resources.
Why Choose Business Continuity Consulting?
Not all companies know how to drive their business continuity strategy to maturity. 
Some organizations hire external business continuity management consulting services to identify and address resiliency synchronization between their business processes. Consultants can provide flexible business continuity and disaster recovery solutions to address those needs – including assessments, planning, implementation, testing, and full business continuity management. 
The leadership often considers building a plan in-house as a strategy in itself. This is almost always a mistake. 
Consultants Have the Right Skills and Experience
Continuity planning is a specialized skill set. It is not something that many leaders are equipped to do. Even competent leaders need help to develop a strong BCP.
Businesses who attempt to design plans on their own are at risk of:
Asking the wrong questions
Focusing on the wrong areas
Structuring their plans poorly 
Missing key factors in crisis planning and strategy development 
Choosing ineffective solutions due to unawareness of better ones
Consultants can help businesses:
Work through a proven plan development process
Identify state-of-the-art and out-of-the-box solutions 
Coordinate their plans across all departments and levels of their organization
Working with consultants also ensures that leaders can keep doing their critical work within the company throughout the planning process. This allows all aspects of both daily operations and business continuity planning to get the attention they deserve. 
Consultants Bring Unique Perspectives 
Outside consultants are able to view a business with objectivity and clarity that is impossible from within. It is easy for established leaders to take things for granted or make assumptions. These assumptions and beliefs can lead to blind spots that can cripple an organization during a crisis. 
Consultants bring a well-structured process and open minds to the table. These tools can help businesses perform in-depth and genuinely useful risk management assessments that internal leaders would be unable to complete alone.  
What's Included in Business Continuity Consulting?
Good consultants handle the BCP process from start to finish. They guide clients through each step with confidence and efficiency.
The consulting process begins with assessments. These include a:
Business continuity audit
Crisis management audit
A business impact analysis
Risk assessment
These assessments create a shared and accurate knowledge base from which to work.
Next, consultants educate clients on any outside factors they need to take into account. Legal and best practice standards that may apply are a prime example.
After that, consultants help clients develop customized BCP. 
Once the plan is in place, consultants take the lead on implementation. This includes:
Managing Disaster Recovery projects
Creating and running scenario testing programs
Development and delivery of business continuity and crisis management training programs
Coordination of client maintenance programs
This combination of services guarantees clients the best possible outcomes. 
Business Continuity and Crisis Management Audits
Consultants typically begin by assessing where clients currently stand. They evaluate:
What a business already has in place, if anything 
How well understood the existing measures and methods are across the organization
How up-to-date and well-maintained the existing plan is
How appropriate and adequate the plan is to the current operations 
Often, businesses are alarmed to discover how poor their existing plans are. 
Legal and Best Practice Standards
Consultants are well-versed in the legal standards related to business continuity. They have a deep understanding of the guidelines by which businesses and their plans may be judged including:
Best practices
Legal precedents
Industry benchmarks 
Three common examples of these types of standards are:
Consultants can help businesses understand the expectations in play. They can also help their clients develop plans that meet those standards.
Business Impact Analysis and Risk Assessments
Consultants use impact analysis and risk assessment to map the operations at each step of a client's process. Using targeted and proven methodologies, they can identify: 
Weaknesses and pinch points
Opportunities for streamlining
Gaps in communication or flow
Areas most likely to be affected during a crisis
This information lays the groundwork for the strategy that will be developed. It also ensures that no potential hazard is overlooked. 
Development of Customized Business Continuity Frameworks through Software
With the growth of cyber attacks, businesses are moving away from a conventional BC approach to an automated and software-driven resiliency approach. Software, like Preparis, uses advanced features and capabilities s to help plan, train, test, alert, and recover while protecting business-critical processes and people. 
Consultants help clients create strategies and plans that address their unique needs. They provide expert advice and assistance at each step. 
Implementation 
Once the plan is in place, consultants play a crucial role in its implementation. They document the plan in all appropriate forms. Then they assist in communicating the plan clearly and consistently across the organization.
Consultants may also manage disaster recovery projects. For example, a client's plan may call for finding alternative partners and suppliers. Consultants can assist with the search and the contracting process that follows.
Among its benefits you'll find:
Easy BCP implementation on in-house staff
Achieving targets within set timelines
Ensuring consistency from start to finish
Consultants may create and run scenario training and testing programs. These programs allow businesses and their business partners to work the plan. 
Ensures that workers at every level understand the strategy and how to follow it
Provides hands-on experience at the ground level
Creates trouble-shooting and educational opportunities
Leads to smoother implementation in the event of an actual emergency
Finally, consultants may create and run maintenance programs that keep plans up to date. This ensures that contingency plans reflect organizational growth, expansion, and change over time.
How to Choose a Business Continuity Consulting Firm
There are a few key best practices to consider when selecting a consulting firm. For the best experience, choose a firm that:
Is home to experienced consultants with proven expertise in the field
Offers an integrated software setup that makes managing the process and your plans centralized and straightforward 
Will manage and test your finished plan to verify its effectiveness 
Provides training for your entire team on the plan and its implementation
Offers DRaaS and cloud solutions for your data recovery needs
Provides easy-to-use checklists that help your team understand the process every step of the way