How to Respond to an Active Shooter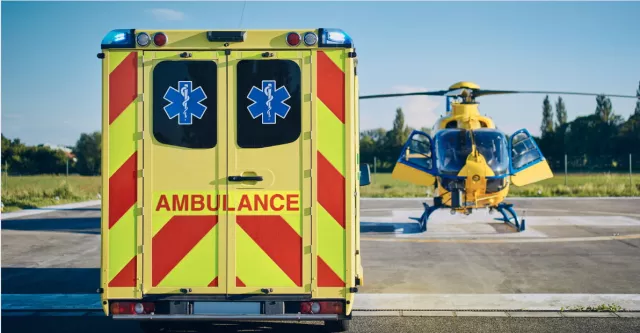 Active Shooter Statistics
To be able to properly respond to an active shooter situation, one must complete training and practice.
Since FBI began releasing their report in 2000, the first seven years demonstrated an average of 6.4 active-shooter incidents, and that figure grew more than twofold to 16.4 the following seven years. The number lingered around 20 incidents every year since then, surging in the last two. Even though the previous year had a lower activity, last year's results remained consistent with a troubling trend. According to the FBI, there have been 27 active shooter incidents in 2018.
27 incidents in 16 states.
213 casualties – excluding the shooters.
85 killed: 2 law enforcement officers, 1 unarmed security officer
128 wounded, including 6 law enforcement officers.
Types of locations (2018):
Sixteen of the 27 incidents took place in areas of commerce and business environment, resulting in 41 killed and 61 wounded.
Five of the 27 incidents happened in education environments, resulting in 29 killed and 52 wounded.
Two of the 27 incidents occurred in health care facilities.
One of the 27 incidents occurred on government property.
One of the 27 incidents occurred in a house of worship.
How to Respond
Run – Have an escape route and plan on where to go.
– Leave your belongings behind.
– Prevent others from entering the area.
– Call 911 when it is safe to do so.
Hide
– Shelter-in-place in an area out of the shooter's view.
– Block entry to your hiding place and secure the door.
– Silence communications devices.
– Remain quiet.
Fight
– As a last resort and only if your life is in danger, attempt to incapacitate the shooter.
– Act with physical aggression and throw items at the active shooter.
– Commit to your actions.
When Law Enforcement Arrives
Officers will usually be in teams.
May be in uniform or tactical gear.
First responders won't help victims until the threat is neutralized.
Remain calm and follow directions.
Keep hands visible and avoid sudden movements.
Avoid pointing, screaming, and yelling.
Expect to be detained.
Get Prepared
Establish a partnership with local law enforcement and first responders.
Implement an action plan that addresses active shooter scenarios.
Designate at least one (two recommended) "safe rooms" on each floor and ensure everyone is aware of the locations.
Conduct awareness training for personnel to ensure everyone recognizes and understands the warning signs of potential violence.
Test and drill on your plans.
And remember, if you see something, say something.
Even the best-laid plans can go terribly wrong with the simple introduction of the "human factor." Implement this in the emergency response planning, where the stakes are high, and even the most thorough plan can begin to fall apart. The best ways to eliminate the human factor is to test your plans during tabletop exercises.