Simplifying Risk Assessments in a Risky World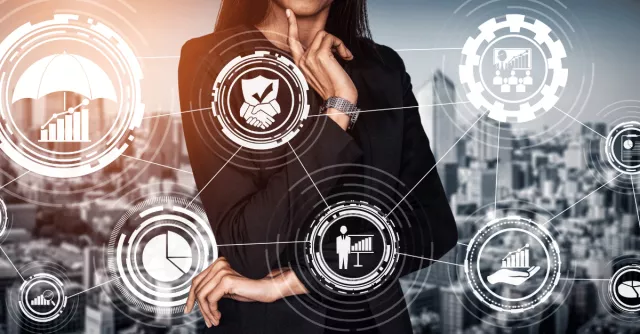 It's no secret that the world is getting riskier; according to a survey conducted by The Conference Board, 90% of continuity professionals believe the risks and threats to their organizations' ability to continue delivering products and services over the next three years are increasing. Every week brings news of a once-in-a-century natural disaster, active shooter incidents continue to rise, and cyberattacks target organizations of every type and size. 
Mitigating this litany of risks is daunting. That's why we're excited to announce the new risk module, part of Preparis Planner, purpose built to help you conduct a thorough risk analysis and assessment for your organization. By analyzing the risks faced by each department and location, your organization will know where to spend money to have the most impact while reducing its risk profile over time. 
Whether your organization is new to performing risk assessments or you need to update and modernize an out-of-date risk assessment, our new easy-to-use tool is perfect for organizations needing to identify risk exposures while saving time, money, and headaches. Capture risk assessment results, set objectives to address the challenges, put controls in place, train the team, and maintain compliance, all easily managed from one console while reducing your company's risk profile. Get thoughtful answers from key stakeholders quickly, allowing you to crowdsource and operationalize your risk assessment process. 
Like all Preparis software, the risk module is intuitively designed for users with any level of experience. It will guide you through assigning and distributing assessments throughout your organization, with you every step of the way. The module is integrated with your continuity plan and can be combined with incident and exercise management in the same platform. Coordinate your entire business continuity program at a glance with Preparis Planner, Incident Manager, and Alerts.  
As you can imagine, Preparis is helpful for setting up your continuity program in one central suite, but the real value takes hold anytime you need to make updates or adjustments to your plan, conduct an exercise, or put your plan into action. Nearly three-quarters of organizations complete risk assessments on a regular basis, according to The Conference Board. Imagine the flexibility and time savings you'll gain from being able to make updates to your risk assessments with ease and have everything at your fingertips for regulatory requirements, audits, and centrally managing your controls strategy.  
The risk module is the latest innovation within the easy-to-use Preparis Platform. Here is a sampling of the functionality you'll gain from using the risk module for your organization: 
Build risk assessments for your organization at all appropriate levels including company or entity, department, and location levels 

Rank assessments by risk priority number (RPN) 

Visualize a risk matrix by location 

Show risk over time 

Analyze risk factors

Develop risk initiatives 

Determine predefined threats 
Use Preparis Planner to map out every step of your plan – including risk assessments and business impact analyses (BIAs). Then, jump over to Incident Manager to both exercise your plan and put it into action when an interruption occurs. Preparis Alerts rounds out the suite with real-time bi-directional emergency messaging and reporting capabilities. 
Whether you already have Preparis Planner or are considering it, reach out to us today to see how the new risk module can help your organization become and stay resilient. We look forward to talking with you! 
Sincerely,
Jon Bahl
CEO, Agility Recovery & Preparis