5 Reasons to Consider an Emergency Messaging System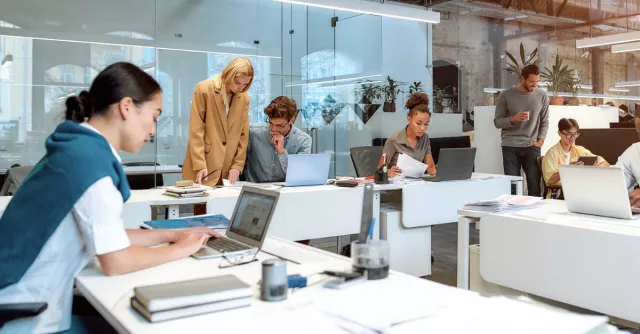 When you are in the middle of a critical situation, that's not the time to try and figure out how you will handle it. Organizational leaders realize the best time to prepare for and withstand a business interruption is with an emergency messaging system. That's why it is essential to have an incident management platform that allows for two-way mass communication among your employees, vendors, and even clients. With an emergency messaging system already in place ahead of a critical incident, you can get crucial information to your organization's members. 
A business continuity plan is your organization's guide for operating during crises or unusual circumstances. In developing the plan, you will create systems and develop methods to help prevent a disaster and recover after a business disruption. It will help your organization remain resilient to be able to survive any circumstance.
The goal of establishing a continuity plan is prevention. For events your organization has no control over, a continuity plan will help you continue to operate before and during the recovery process.
The development of an effective business continuity plan can be the difference in your business or organization being able to successfully function during a time of crisis. In addition to communication, the following are other critical components of a business continuity plan:
1. Risks and potential business impact
2. Planning an adequate response
3. Roles and responsibilities
4. Testing and training
It is not enough to have a plan. Your organizational leaders must periodically review and revise the plan as necessary to ensure it will meet your needs. Your organization must have a system in place to keep the contact information of personnel up to date. When the correct data is not in the communications system, contacting all the employees will become impossible.
In addition to their effectiveness for employee notification during emergencies, you can use emergency messaging systems to help with interdepartmental communication and improve community relations. For example, some police departments use various messaging systems to contact and communicate valuable information to the citizens they serve.
When you take a proactive approach in defining how you will share information during crises, it demonstrates the value you place on your employees. In this article, we'll discuss five reasons why considering an emergency messaging system is right for your organization.
1. To Relay Uniform Accurate Information to Members
During emergencies, the ability for company leaders to relay accurate information to their members is critical. Depending upon the disaster's scope and nature, information about what is happening will come from several sources. Both national news sources and local news sources may report on the incident. With internet availability, personnel can also tune into their favorite podcast or blog post to find information.
Utilizing an emergency messaging system will allow you to push accurate information from one primary source to your organizational members. Because everyone is receiving the same information simultaneously, less confusion exists. You also can address any misinformation immediately. Your employees will have peace of mind and feel safe knowing that they have up-to-date, accurate information about the crisis.
As you develop your emergency plans, you can prepare some of the information you want to communicate in advance. Pre-set messages are time savers for when the situation occurs.
As part of a robust business continuity plan, you will need to consider how your leaders should disseminate information across the workforce. Your organization must publish information from one central location or individual within the organization to eliminate confusion. The type of crisis will determine the kind of information leaders should transmit and how often you should provide updates to that information.
With an effective emergency messaging system, you can increase or decrease the communications frequency as needed. Initially, you may need to disseminate information within hours of the occurrence. As time passes and the situation becomes more controlled, those updates can become less frequent.
You can also send an email to all employees to communicate changes to business operations and the use of available resources. The ability to forward this type of information is beneficial when many employees work remotely from different locations.
2. To Verify the Safety of Organizational Members During an Emergency
Natural disasters, active shooter incidents, and severe weather events are unfortunate incidents that many people face daily. Whether it's wildfires in the west or hurricanes in the south, national disasters affect many of the United States' population.
Although the country was in the middle of a pandemic in 2020, the country experienced several incidents involving workplace violence. According to the National Oceanic and Atmospheric Administration (NOAA), there were 21 named storms and seven landfalling hurricanes in the continental United States during the 2021 Atlantic hurricane season. The COVID-19 coronavirus pandemic has left no one untouched. All these incidents are examples of reasons why an emergency messaging system is essential for your organization.
During critical incidents, your ability to contact members directly to provide essential information could mean the difference between life and death. During an incident of workplace violence, you can alert employees about the exact location of the threat so that they can steer clear of that location.
When critical incidents occur, you can also send messages to employees requiring them to respond, verifying that they received the message and their safety.
As members respond to the messages, you will receive that information directly. You can use it to determine what steps you need to take to address any additional safety needs or concerns.
3. To Provide a Built-In Reporting System
An effective messaging system will allow you to capture the information concerning when organizational members responded to the messages and their response details. In most cases, you will have the ability to print a report that shows when they sent the message, who received it, how they received it, and when. As managers of the communication process, you can analyze this information to improve the process. The reports can highlight holes in the system. For instance, you may have inadvertently left out a group of individuals you need to include in the messaging system.
These reports become historical documentation to be studied later in fine-tuning the process. They also provide proof of individual members' response history if there is ever any question about whether an individual received certain information.
4. To Budget for the Unknown
Contingency plans can be a cost-saving measure for your organization. Often, we hear that when you fail to plan, you plan to fail. You can apply that statement to how organizations handle emergencies and natural disasters. Your organization should both plan and budget for the unknown. Previewing the continuity plan can highlight gaps in your strategy and identify processes that need development and equipment to purchase that may not be currently available.
When you create a business continuity plan in advance of a crisis, you will have the opportunity to conduct business continuity tests, such as tabletop exercises, to work through the process. You can also train your members at each organizational level. In doing so, you will discover where specific procedures may need further development or improvement.
Working through the plan in advance of a crisis may also identify your organization's need to acquire specific equipment to aid in functioning during a given situation. Apart from an emergency, you may not ever use certain pieces of equipment. Therefore, you will not know that you need it until that time comes. Planning for specific events and conducting tabletop exercises can help you better prepare for handling emergencies.
If your organization is fortunate enough, you will have an opportunity to budget for the equipment you need. Usually, the equipment cost depends on the demand for the product, which increases during a crisis. When the need is not so great, planning and purchasing equipment could be a cost-savings. It could also be a time when your organization has the funding available. Those funds may not be available when the crisis occurs.
5. To Meet State and Federal Communication Requirements
Some institutions must meet the Medicare & Medicaid Services (CMS) requirement and other regulatory organizations to have a mass notification system for emergency preparedness. Hospitals and other medical facilities consistently use mass notification systems to respond to crisis incidents and communicate with other health care providers, patients, and family members.
Medical facilities must have a written emergency communication plan containing how the facility will coordinate patient care. The communication plan should also include the facility's method of interacting and coordinating with emergency management agencies. One of the purposes of developing a communication system is to help protect patient health and safety in the event of a disaster.
Organizational leaders should review the facilities' continuity at least annually and update it as necessary. Facilities have flexibility in determining how they formulate and operate the communication plan.
Other institutions, such as law enforcement, first responders, emergency communication centers, and school systems may have communication requirements for accreditation and regulatory compliance, whether voluntarily or mandatory.
If your organization must meet specific regulatory requirements, Preparis has the tool to help your business build an effective emergency communications strategy.