Verland: Improving Emergency Communication and Ensuring Campus Safety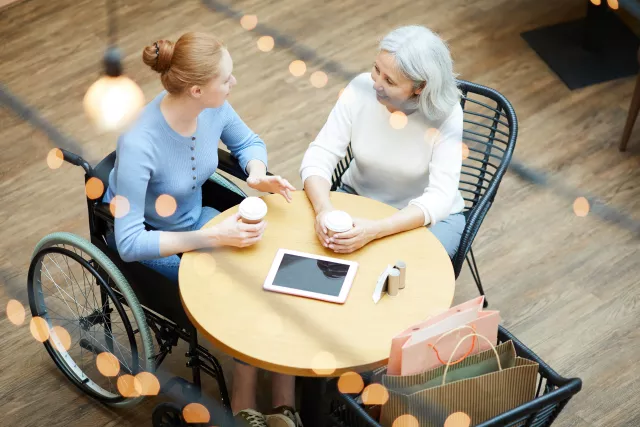 The Verland Inc. foundation has been created to provide the best care for persons with intellectual disabilities. As an organization with a dedicated mission to serve its community, it was essential for their team to maintain uninterrupted communication between its staff, residents, and parents. 
The Challenge 
The general structure of a company begins to crumble without effective communication. With outward communication being crucial for companies of all sizes during an emergency, finding a solution to fit those needs and ensuring that businesses can effectively communicate with employees is a must. 
For Verland, at first, it was about complying with the state regulations. To ensure their Emergency Response Plan is up to code, they signed up for our emergency messaging platform Preparis. However, besides that, it was also important to make sure the parents felt that the program maintained quick and efficient communication with their children. But as the year presented many other unexpected challenges, the team at Verland made a couple of strategic changes as to how they were using Preparis. 
The Solution 
It's not an easy task to maintain quick and efficient communication with the residents and faculty on the campus. The team at Verland was pleased to discover that with Preparis, they can send alerts to everyone on campus and pre-load all of the contingency plans into the Preparis portal as files, which are accessible via any device. 
As they became more comfortable using Preparis, they expanded the communication base to include other Verland campuses and the parents of the individuals they serve. 
The team at Verland used Preparis to alert their employees of other operational issues such as network interruptions and telephone system updates. The team also knew that in case of an emergency at any of the Verland worksites, Preparis would lend its emergency notification features and keep everyone updated and safe. But then the pandemic happened. 
The Results 
Nowadays, when there's a lot of unknown and the unexpected can happen at any moment, businesses must ensure that their workforce is safe and well, as people are the most valuable asset for any organization. 
The governmental response to the COVID 19 has been continuously changing as more research and discoveries have been made. Because Verland works with individuals who are at a higher risk of COVID-19 severe symptoms, these circumstances made getting the Preparis system up and running as efficiently as possible extremely vital. With the help of Preparis, the team at Verland stays connected and up-to-date on any operational changes through timely emails and messages.