Kennesaw State University: Developing an Emergency Alert System for Home and Abroad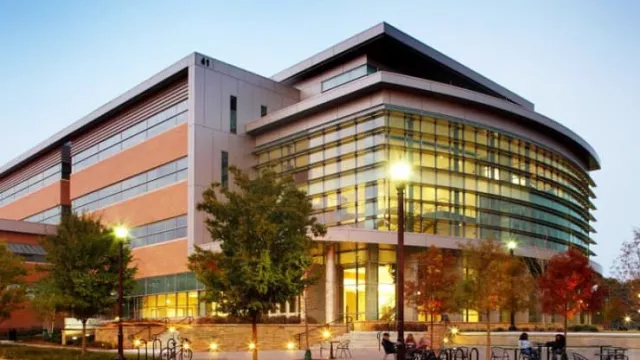 Kennesaw State University
When Kennesaw State University was originally opened as a junior college in 1966, their enrollment was just 1,014 students strong. In the suburbs of Atlanta, Georgia, they experienced incredible growth over the decades. They converted into a four-year school, began offering graduate and Master's degrees, achieved University status, and saw their enrollment balloon to nearly 41,000 students. KSU is now the second largest university in Georgia by enrollment, and they operate two separate campuses in the Atlanta metro region. Their growth put the spotlight on them to offer a safe learning environment and have a plan in place in an emergency.  
Challenge:
Protecting students and faculty across two campuses is already difficult, but their responsibility also included those on study abroad trips. Dr. Herb Mattord, an associate professor with the Coles College of Business at Kennesaw State University, leads a study aboard trip to London. He knew he needed an industry-leading alert and messaging system to keep his students safe and show parents how to maintain quick and efficient communication with their children. Dr. Michael Whitman, Professor of Information Security at Kennesaw State University, knew that any platform KSU chose needed to represent real-world experiences and be easy enough for students to learn and use. 
Solution:
After conducting a thorough review of preparedness and disaster messaging systems, both Dr. Whitman and Dr. Mattord agreed that Preparis Alerts was the best solution for their needs. The option to send alerts to students and faculty through text, email, or a phone call was a contributing factor. Still, they highlighted Preparis's ability to host files on their portal, such as the European Counsel's contingency plans. Each file was easily accessible, and any device could reach them. 
Results:
Dr. Mattord continues to use Preparis for the London Study Abroad Program. Students feel more comfortable traveling overseas, knowing that there is a plan to take care of them in an emergency. And Dr. Whitman has integrated the system into his graduate and undergraduate classes on incident response and disaster recovery planning. Students set up their own location and run through simulated emergencies, ensuring they complete the necessary steps, such as sending out notifications, tracking their incidents, and posting policies and plans to the Preparis portal.