Business Continuity in a Work-From-Anywhere World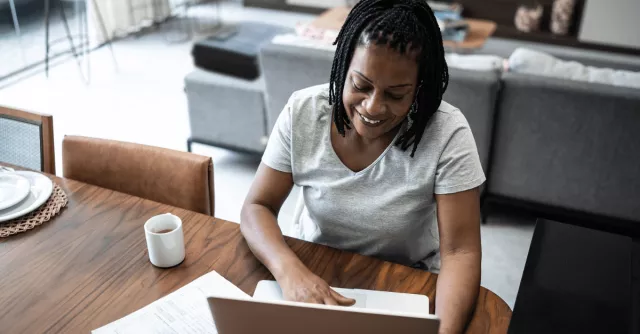 Largely as a result of the pandemic, many companies are taking a "work-from-anywhere" approach, allowing their employees to work from home or elsewhere. With this comes a host of challenges, including how to keep critical employees connected and productive in the event of a major disaster. Preparis parent company Agility recently surveyed 229 customers representing a mix of business sectors, company sizes, locations, and roles to determine the biggest challenges faced and how companies are solving them.
Biggest Concerns About a Distributed Workforce
Data security, productivity, and internet connectivity were most frequently mentioned as the biggest concerns with a distributed workforce. C-suite respondents, however, were more likely to mention concerns about productivity and company culture.
Of those prioritizing connectivity:
27% of customers recognize the importance of ensuring critical employees have internet connectivity and/or a backup power supply
24% have prior experience with storms and the pandemic and report a general sense of wanting to be prepared
Customers from the financial, professional services, and healthcare sectors were slightly more concerned about data security when employees work remotely, while government organizations are more concerned about internet connectivity for remote workers. Professional services and insurance firms have more significant concerns about a distributed workforce impacting company culture.
Using Work From Home as Part of a Recovery Strategy
Using a work-from-home strategy during a recovery when a disaster impacts access to an office building or workspace is more accessible after many organizations used this approach during the pandemic, with 83% of respondents reporting it as part of their ongoing recovery plans.
More than 90% of professional services, insurance, and health care companies currently plan to have their employees work from home in the event of a major disaster that results in the loss of access to their workspace.
Return to Office Plans
The majority of companies (60%) are planning a hybrid return to office after the pandemic. Only 29% of respondents reported requiring employees to return to the office full time.
Financial and government sector customers are slightly more likely to require employees to be in the office full time.
Disruptions When Employees Work From Home
When asked how organizations would address critical employees' access to power and internet in the event of a major disaster when working from home, they gave a range of open-ended responses, ranging from "Unsure" to in-depth recovery plans.
Some customers indicated that they had thought about meeting critical employees' needs remotely in the event of a disaster, but in truth, few have created detailed plans that would address remote workers' needs. Most plans involve employees working from alternative sites that have power; only about 25% who claimed to have thought about addressing employees' basic needs while working from home actually had viable plans in place.
Most Common Plans
48%: Employees would go to an alternate site with power/connectivity, such as the main office (with a backup generator or recovering with the help of Agility Recovery)
25%: Detailed plan with contingencies; critical employees' possible needs have been addressed
20%: No clear plan or unknown, often relying on employees to find their own solutions
7%: Case-by-case basis; already have it figured out because of the pandemic
A Work-From-Anywhere Solution
When the "office" can truly be anywhere, it's essential to have plans in place to support employees and help them maintain connectivity and productivity. Customers ranked the top five requirements for a work-from-anywhere product:
Unlimited high-speed internet access
Backup power supply and charging mechanism for personal computer, phone, and other devices
An enterprise-grade backup network connection
Personal preparedness app to assist employees or individuals with survival tips in the event of a disruption
Continuous monitoring and support, offered as a managed service
We listened to these concerns, and created a product to address all of these priorities: Agility ReadyTechGo, a lightweight, waterproof, rugged, work-from-anywhere product to keep critical employees connected, no matter what.