Work-from-Anywhere Trends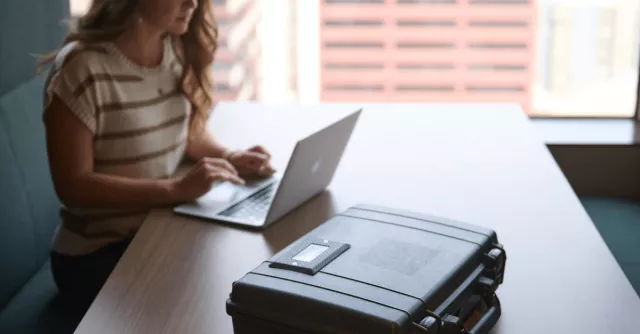 Remote work or working from anywhere (WFA) has become increasingly popular in recent years. The coronavirus pandemic has forced many organizations to implement work-from-anywhere or work-from-home programs as a public health measure.
To get the best out of implementing a WFA program, you need to do it right. This article looks at some of the challenges organizations face about WFA and what steps they can take to implement WFA effectively.
Work From Anywhere Can Strain the Company
Research suggests that allowing employees to work from anywhere enables companies to attract top talent, enhance morale, and save money. However, there are several cases where WFA can strain the company's operational efficiency. Employers may fail to provide remote workers with the resources and training they need to be productive as they work from anywhere.
Likewise, supervisors may lack adequate training on how to manage remote workers. Remote workers may not know how to set up a video call. Or they may not know the best way to indicate that they should not be disturbed because they are in a meeting.
In many cases, employers yield to their workers' demand to work from anywhere, only to later discontinue the remote work option when productivity takes a severe hit because employees and managers lack training and resources.
Power Backup Requirements
One of the biggest challenges remote workers can face is power outages. When your remote workers experience a power outage, all they have to rely on is their computer's battery life; on average, laptop batteries last only about 4 hours.
Events such as a downed powerline or severe weather conditions may cause power outages that may last hours or even days. You need to equip your remote workers with backup power solutions to prevent power outages from severely disrupting your operations. These options include:
A gasoline-powered emergency generator for the entire home
A UPS battery backup for the router, desktop computer, and other remote worker accessories
A portable backup power station to charge laptops and phones several times
A dedicated portable laptop charger
A smartphone power bank
A USB hub to transform a single port into multiple outlets for smartphones, USB sticks, webcam, microphones, and more
Providing your remote workers with one or more of these backup power solutions keeps their workspaces operational during power failures.
Cellular and Wi-Fi Access
Cellular and internet connectivity are essential to working from anywhere. Connectivity is one of the top concerns of remote employees as the reliability of their connection directly impacts their ability to collaborate with their colleagues effectively. You need to ensure your remote workers have a fast, reliable internet connection, even if their home internet goes down.
Another important connectivity issue you need to address is cybersecurity. A WFA program increases the cybersecurity threats your business faces, so you need to implement measures to ensure they can work flexibly and autonomously without compromising your company's security.
Nurture an organizational culture in the attitudes and behaviors of your remote workers to minimize the company's exposure to cybersecurity risks. Train your employees to prevent and respond to common cyberattacks such as phishing and malware. Keep your security policies up to date.
Numerous apps have emerged to facilitate WFA. However, the use of insecure apps presents a significant cybersecurity risk. Ensure your remote workers use only approved apps and implement a patch policy that all approved apps are up to date across devices. Consider using a cloud access security broker (CASB) to execute your security policy.
WFA means that devices will access your network remotely. Encourage your remote workers always to lock their screens when they leave their devices unattended, especially in public places. Ensure their devices are appropriately configured to encrypt data while in rest mode.
Durable, Waterproof, Lightweight Hardware and Accessories
Most employees who are new to working from anywhere don't have well-equipped home offices. Besides backup power and fast, reliable, and secure connectivity, your remote workers need various hardware to achieve sustainable productivity. Here are a few other things they may need.
Hotspots
External battery backups
Furniture
Computer monitors
Monitor mounts
Laptop stands
AC adapters
USB cables and adapters
Computer speakers
Headphones
Microphones and webcams
A suitable desk is essential to a remote workplace. Standing desks, in particular, have become popular as they offer the health benefits of limiting the number of hours spent sitting. Your remote employees also need a durable, ergonomic chair to accompany the desk.
Other accessories such as monitors and monitor mounts may become necessary, especially for employees who do work that requires sizable screen space. When an employee shifts from working in the office to remote work, it may be necessary to meet to determine all the resources they'll need to operate at peak performance.
Remote Access and Tech Support
Your employees who work from anywhere must be able to access the data and content they need quickly. 
Numerous technologies are available to help your remote workers log into your company network from their devices away from the office. For example, many organizations rely on desktop-as-a-service (DaaS) to deliver company desktops to employees using internet-enabled devices. 
Instead of using DaaS solutions, you may prefer to use a solution that provides single virtual applications, session-based desktops, or published applications. You need fast, reliable connectivity for whichever type of solution you choose.
Careful Planning and Investment
As you can see from the sections above, a lot goes into successfully implementing a work from anywhere program in which some, or all, of your employees work remotely. It requires careful planning and investment to ensure your remote workers have all the training and resources they need to be as productive away from the office as they were when in the office.