Evolution of Incident Management in Business Continuity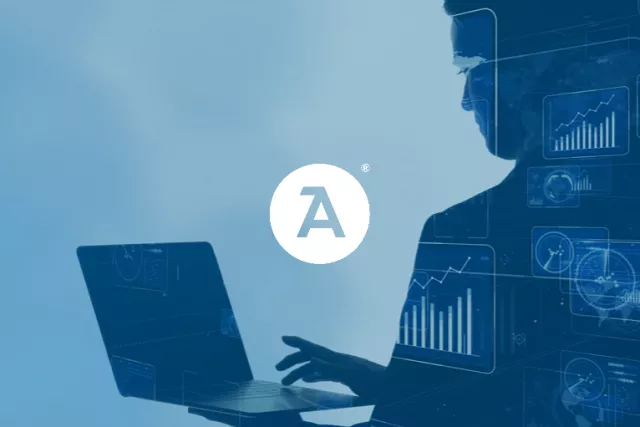 The Importance of Incident Management
Critical incidents can occur anytime, anywhere, and are not limited to traditional business hours. Well-orchestrated incident management minimizes the impact any business disruption can impose on business operations and employees. However, just having this type of plan in place won't suffice. 
The success of the business continuity plan also depends on communication among everyone on the incident response team and the rest of the employees about everyone's responsibilities. Members of incident management teams should be adequately trained in their roles of managing the unexpected.
Continually updating and testing your business continuity and disaster recovery plan can help your company adjust to new and rising threats. Having specific forms of communication set up to alert all necessary personnel during an emergency is also critical in responding quickly and efficiently. It is almost impossible to anticipate the occurrence of specific threats, but if your incident management plan includes all of the above components, you will be ready to maneuver through any unanticipated business disruption.  
This is why it is imperative that your business has an incident management plan (IMP) in place and ready to go in case an incident does occur. Today, organizations must embrace a mobile-first strategy for incident management. This will help your organization mitigate risk, eliminate business impacts, and ensure the workforce is safe to react to an incident faster. 
What Is an Incident Management Plan? 
An IMP describes the activities of an organization necessary to identify, analyze, and correct hazards to prevent future reoccurrences. It is your company's meticulous guide to administrating business disruptions. 
Who's in Charge of Creating an IMP? 
Typically, someone who oversees business continuity or a similar program takes care of creating an actionable and effective IMP. The program manager needs to keep all information updated (employee contact info, plans, incident status, etc.), make sure that employees are trained on how to respond to an incident, and keep the program on track throughout the year. 
4 Elements of a Robust IMP
1. Detection
Preventative measures help avert most business disruptions. Analyzing the business environment to detect any issues ahead of time is one of the methods. While this is not always possible (e.g., natural disasters), it is good to have training on what to look for and what to do in the event of an incident. 
2. Diagnosis
Find what's causing the issue and fix it as quickly as possible. The sooner you can diagnose the issue, the sooner it can be resolved. 
3. Repair
Fix the problem! The longer the issue exists, the more problems it can cause. This can involve anything from a service restart, a hardware replacement, or even a complex software code change. 
4. Recovery
The problem has been resolved, and now it is time to implement a plan to prevent this incident from occurring again in the future. 
Benefits of IMP
Reduced business impact of incidents by timely resolution.
Improved monitoring and reporting on incidents.
Better user/customer satisfaction – improved up-time.
Better organizational efficiency.
Peace of mind – "we've got this covered."
Roadblocks to IMP
No executive buy-in, hence no resources or budget. 
Lack of clarity of business needs.
Working practices not reviewed or set in your ways.
Lack of knowledge on resolving incidents.
Resistance to using process.
Evolution of Incident Management
Past 
More than 10 years ago, plans were written and forgotten about, left to collect dust on a shelf rendering them useless during an emergency. There used to be no easy way to access critical information or communicate with employees; for example, binders, phone trees, traditional email or PA systems aren't nearly as efficient as what we have today. This made it difficult to realize a plan once an incident occurred because it was a manual process.
Present 
Today, technology has permeated every industry, making every operation and process more streamlined. However, many are using a "patchwork quilt approach"– one solution for document management, one for conference calls, one for emergency notification, one for training, etc. This means there are multiple platforms that have separate logins that are very expensive and at times inefficient. 
Future 
The next iteration has already begun. Business continuity professionals have started consolidating solutions to help ease and automate the incident management process to make it more efficient and cost effective. Cutting-edge BC solutions allow for binder-free, mobile-first incident management that includes bi-directional emergency messaging, proactive conference calling, multiple message response types, document access, and training and threat-specific resources. 
According to our brief online survey, 18% of respondents do not have an incident management program at work.  
43% reported that their IMP was last updated within the past year. 
34% claimed that if an incident were to occur during business hours, they wouldn't have access to everything they need to manage through the unexpected. 
And 33% said that their organization had not adopted any technology to simplify incident management.  
To Wrap Up
It is imperative that your business has an IMP. You never know when an incident will occur, so taking the time to devise a plan today could save your business from disruptions in the future and, in case they do happen, respond quickly. Watch our on-demand webinar dedicated to the topic of incident management for more insights and details.