Meet Preparis Planner—a Tool for Guided Business Continuity Planning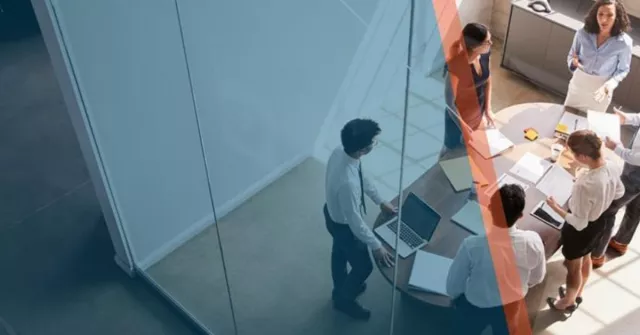 As business continuity plans were put to the ultimate test in 2020, we observed our communities needed help more than ever, so we packaged our 30+ years of experience into a guided business continuity planning product, much like having a consultant at your side to help you ask the right questions and navigate the process of BC plan creation.  
We have heard a strong desire for a simple yet comprehensive business continuity management tool that encourages higher adoption by stakeholders across the organization. Our recent survey revealed that 82% of respondents have had to change their BC plans since the onset of COVID-19, but only 40% have trained their employees or tested plans since updating them. Using a BC planning platform doesn't have to include hiring an expensive consultant, building a dedicated team, or outsourcing multiple vendor resources to manage incident management, physical recovery, or testing and training processes.  
I am excited to announce the launch of an intuitive business continuity planning and preparation tool—Preparis Planner. Driven to streamline the intricacies of BC management, we designed a comprehensive solution that helps create a truly resilient organization and keep your people safe and your business up and running.   
By adding Preparis Planner to our suite of solutions, we give you even broader access to our historical knowledge and field-tested expertise and help solve the most critical business continuity phases—prepare, respond, and recover. One partner, one low cost, one coordinated business continuity provider. 
We recognize that a recovery plan must be continuously evolving. Our solution gives them the flexibility to fill gaps today and the ability to adapt to threats in the future.  
To meet the rising customer demand and keep serving our mission of helping businesses become resilient and thrive through any interruption, we continue to invest in our expertise as a market leader. Through several smart acquisitions, including Rentsys, Preparis for emergency notifications, and recently Recovery Solutions, we've built and expanded our portfolio of products and services to provide a comprehensive business continuity solution through a single partner and a central platform.   
We'll continue to improve our services, invest in expert knowledge, and reinforce the breadth of our services while maintaining our status as an undisputed market leader in one-stop for business continuity.  
Jon Bahl, CEO, Agility