Best Practices for Supporting Employees After a Disaster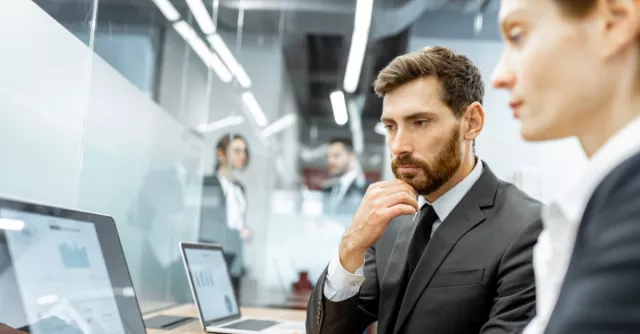 Introduction to Disaster Trauma 
Every single person at an organization may respond and recover from a disaster differently. The organization must ensure employees are supported and have the resources to recover from a potentially traumatic disaster. Psychological first aid (PFA) is a "'humane, supportive response to a fellow human being who is suffering and who may need support."  
Psychological first aid is a way to help people affected by a traumatic event. It provides the necessary support to promote natural recovery. It also allows people to feel safe and go back to normalcy on their own.   
PFA is not:
Debriefing  
Detailing traumatic experience  
Treating  
Diagnosing  
Counseling  
Something that only professionals can do  
Something that everyone affected by an emergency will need 
Signs of Stress 
Following a disaster, organizations should be aware of the signs of stress for their employees so that managers and executives can offer support. The following are signs of stress: 
Rapid heart rate 
Muscle tension 
Tremors 
Nausea 
Trouble falling asleep 
Nightmares 
Flashbacks 
Stress Management 
To help prevent and manage stress, field first responders have specific steps they follow. The best time to strengthen your stress management skills is before their disaster assignment. Below are the steps first responders take to help them lessen stress levels.   
1. Practicing for the role 
It helps when you confidently face an emergency situation and confirm with yourself that you are as ready as you can be. Professionals also participate in exercises and simulations that expose them to stress triggers. This helps them get prepared better.  
As another piece of advice, keeping a stocked emergency kit in your car, at home, or at work that includes top choices for stress reducers is recommended. Lastly, living a healthy lifestyle requires regular physical activity, a healthy diet, and emotional stability. Promoting a healthy lifestyle throughout the organization can help reduce employees' stress following a disaster. Clear thinking allows you to assess any situation better and help those around you when they need help. 
2. Practice stress management 
First responders are also human, which means they have their own signs of stress. To better identify their "tipping point," they include their coworkers in their stress plans. Doing so makes it much easier to see the stress signs showing. Emergency responders also recognize the importance of spending enough time off duty relaxing. For some people, the best way to release stress is by exercising; for others, it is reading or listening to music. Find your own outlet and practice letting go of your worries. 
3. Prepare and plan with your family and at work 
Experts advise protecting your home and possessions for possible emergencies. To always be connected with your family members or, if critical, with your coworkers, create a communications plan that includes different channels and devices. A disaster plan can also significantly help safeguard everyone involved in the process. Moreover, regularly testing your plan will help you improve it.  
During an emergency or disaster, stress management shifts its focus to handling real-time stressors of rescue and recovery. Taking regular breaks, ensuring employees are pacing themselves, and limiting their time spent in high-intensity environments is recommended for stress management. 
Returning to Work 
Once the recovery process following the disaster has been enacted, it is vital to ensure that employees feel safe and ready to return to work. Employee health and safety should be a priority when returning to work. Clear communications, goals/objectives, and processes will guide employees on the steps and expectations for returning to work after a disaster. Additionally, organizations should have a pre-set return-to-work checklist to follow.  
Return-to-Work Checklist 
A defined return-to-work checklist will help everyone know what they need to do before their first day back to follow the rules and stay safe. To give organizations more flexibility and various options, there may be different return-to-work checklists based on the disaster. If the building has been at risk, this may change the way the organization responds compared to a pandemic/epidemic. These pre-set checklists should be implemented and shared with employees during the planning and training stages.  
Communication 
Employees will look to the organization's managers and leaders for the process and expectations for returning to work after a disaster. It is essential for these managers and leaders to communicate through multiple channels on the next steps. Communication should include goals/objectives of recovery, supporting resources, office hours and work schedules, and any work environment changes. Managers and leaders should not assume employees know what to expect following the event.  
Multi-Channel Communications 
This method of communication will ensure all employees are reached in various ways following the disaster. Channels may include email, text messaging, software applications, in-person meetings, social media, etc. Not only will this method of communication reach every employee, but it will ensure employees feel supported from various avenues.  
Two-Way Communications
Managers and leaders should allow for two-way communication between their teams and employees. Making individual employees feel heard about their questions, concerns, limitations, and recovery process will support the individual.  
Employee Assistance  
Many organizations may already have an employee assistance program set in place. For organizations that do not have an employee assistance program, it is crucial to provide employees with the option and access to employee assistance plans to deal with the physical, mental, and emotional impact of the disaster.  
Work-Life Balance  
It's essential to take some time off from work and to have employees reconnect with family and friends or find distractions in hobbies that provide comfort. Supporting individuals' processes for recovering is not only going to make for a safe environment but also continue to keep employee retention following a disaster. As a reminder, every person within an organization will recover from a disaster differently. Organizations must ensure employees have the resources and support during this process. 
Helpful Resources
Treatment Locators 
Mental Health Treatment Facility Locator 
Toll-Free: 1-800-789-2647 (English and Español) TDD: 1-866-889-2647  
Website: http://findtreatment.samhsa.gov  
MentalHealth.gov
MentalHealth.gov provides U.S. government information and resources on mental health.  
Website: http://www.mentalhealth.gov
Hotlines  
Disaster Distress Helpline
Toll-Free: 1-800-985-5990  
Website: http://disasterdistress.samhsa.gov  
National Suicide Prevention Lifeline
Toll-Free: 1-800-273-TALK (1-800-273-8255) TTY: 1-800-799-4TTY (1-800-799-4889)  
Website: http://www.samhsa.gov  
National Domestic Violence Hotline
Toll-Free: 1-800-799-SAFE (1-800-799-7233) TTY: 1-800-787-3224