Three Ways Testing Can Make or Break Your RTO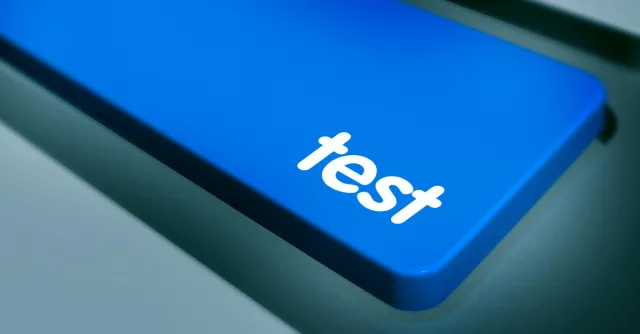 A large part of business continuity planning is defining your organization's RTO, or recovery time objective. How long can you realistically afford to be nonoperational? Defining your RTO can help your management and crisis teams understand expectations for recovery. Business continuity testing plays a huge part in determining whether you can realistically meet your RTOs and efficiently recover from a disaster. 
Test to Know Exactly What Your Company Needs to Recover – and to Leverage the Resources Available to You 
If you do not test, how can you know what recovery looks like for your organization and what you will need most urgently? 
One Agility Recovery (Preparis' parent company) customer discovered this the hard way. Though the bank had maintained a contract with Agility (previously with Rentsys) for years, they had never opted to schedule any testing with Agility's customer success team. The bank knew they needed to have a continuity plan and recovery services available for compliance purposes but were unclear about what the recovery process would look like if their physical space were impacted by a disaster. 
When a hurricane hit their town, the bank's team assumed they wanted a mobile unit, but did not know what that entailed, such as time for delivery and setup, options and additional cost drivers, or even where the unit could be installed. Agility was able to use Google Maps to estimate a zone where the unit could be installed but needed on-the-ground support to truly understand the layout. 
It wasn't until this client saw another bank with an Agility mobile unit set up that they began to understand the capability of Agility's recovery team, and they reached out to their Agility representative to understand what Agility could provide quickly to get the bank back up and running. Before seeing a recovery environment in person, it was hard for the bank to understand the benefits physical recovery services would bring. 
In short: By testing, you will identify the needs for your business – and pinpoint what's needed for optimal response – before disaster strikes to be able to hit the ground running.
Test to Know What to Expect During a Recovery 
Hopefully, a disaster like a tornado, hurricane, or even a major power outage is something that happens only once to your business. By testing, you will know what to expect if or when that disaster happens and set expectations among both your leadership and customers. 
From testing, organizations understand that downed trees, closed roads, and more can delay a recovery, since resources cannot easily get through barriers. Organizations must also often work with local municipalities to secure letters allowing recovery providers to pass through barricades. These things factor into your recovery timeline so you can prepare your customers. 
Finally, a recovery environment will never be able to completely recreate your office environment. If you test, this will not be a surprise, and you will be ready to dive into work in a modified space. The most important thing is that your business will be back up and running and operational. 
Test to Learn What Permits Your Organization Needs 
Oftentimes, what delays a recovery is paperwork. At the time of a major interruption, permits will be the last thing on your organization's mind, but without them, recovery may be impossible. 
During testing, we encourage customers to incorporate all permitting aspects and involve those entities, so they are not blindsided during a recovery. 
Each state is different in how they handle permitting – if your business has multiple branches, it must account for different legal requirements. Recovery providers must rely on our clients to investigate permitting; though we cannot do it for businesses, we can help with networking. In fact, we helped one client with a permitting specialist to reduce a 4-6-week turnaround time for permits to just one week. Do not let a visit from the fire inspector be the reason you are unable to serve your customers! 
In Conclusion 
Defining your RTO is just one step in business continuity planning and disaster preparedness. Preparis offers an integrated business continuity solution that helps businesses plan, test, train, alert, and recover – all in one. We offer several types of testing, including virtual tabletops, in-person tabletops, onsite mobile testing, and testing at our facilities throughout the U.S. Reach out to us today to learn more.