Cultivating Compliance: Business Continuity for a Farm Bureau Insurance Organization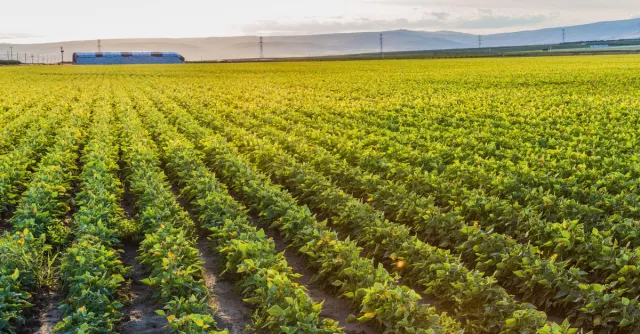 Overview
Insurance providers face a number of regulatory and compliance issues that are not present in other industries. These regulations are often seen as obstacles to having a complete business continuity plan in place or prevent these organizations from updating their plans on a regular basis. Recently, Preparis successfully addressed the pain points of a 675-person farm bureau insurance organization by providing a comprehensive solution for their business continuity planning (BCP) and business impact analysis (BIA) needs.
Problem: Lack of BIA & BCP
This organization had been facing several challenges related to its business continuity planning and impact analysis processes, including being unable to update its BIA since 2019. This was a significant concern as their existing plans were outdated, and they had no clear starting point for creating new ones. With 15 different departments to manage, the task seemed daunting, especially given constraints like limited bandwidth and a high turnover of employees.
The organization was also subject to annual audits conducted by a third-party company. The audits assessed various aspects of the company's preparedness, including the quality of its BCP, grading the plans as pass/fail. The company needed to send over its business continuity plans each year for evaluation. In addition to the external audits, the company performed internal audits of its business continuity plans and business impact analyses, adding another layer of complexity to its compliance efforts.
Solution: Preparis Full Suite Integration
Preparis offers a comprehensive solution to address these challenges. The Preparis platform is highly user-friendly, making it easy for the insurance company's employees to navigate and utilize the tool effectively. The platform includes a vendor database functionality that streamlines the process of managing external suppliers and partners. This feature ensured that vendor information was readily available, enhancing the company's disaster recovery and business continuity efforts.
The Preparis software suite provided a simplified workflow for conducting business impact analyses. The organization appreciated how the platform reduced the time and effort required to update these analyses, enabling them to stay current with their planning. Unlike other competitors, Preparis offered an all-in-one solution with integrated alerting features. This was a key differentiator that drew the insurance company to Preparis. The ability to receive alerts within the same platform they used for business continuity planning and management was an added benefit. Since the company had already partnered with Agility Recovery for its recovery services, keeping the entire BCP suite within one company was also a competitive advantage.
Results: Achieving Compliance
After adopting the entire Preparis suite, which included Planner, Incident Manager, Exercise Manager, and Alerts, the insurance company experienced several benefits. The company was able to streamline its business continuity planning and BIA processes, saving time and resources. The simplified workflow and ease of use of the Preparis platform significantly reduced the burden of updating plans.
The annual audits conducted by third-party organizations and internal auditors were made more manageable with the Preparis suite. The company now has an up-to-date and comprehensive solution for its business continuity and compliance needs. Preparis' alerting tool provided a competitive edge over a rival company that lacked this feature. This proved to be a decisive factor in the company's choice to go with Preparis. The ability to consolidate vendor information and services within the Preparis platform, not only for disaster recovery but also for business continuity and communication, simplified vendor management and strengthened the company's overall disaster recovery and preparedness efforts.
In summary, the insurance company's decision to implement the Preparis suite helped them overcome their challenges related to business continuity and business impact analysis, making their processes more efficient and ensuring they met compliance requirements. The company now enjoys a competitive advantage with Preparis' alerting tool and benefits from vendor consolidation for a more comprehensive approach to disaster recovery and business continuity.