6 Reasons Why Business Continuity Software is Integral to Planning & Management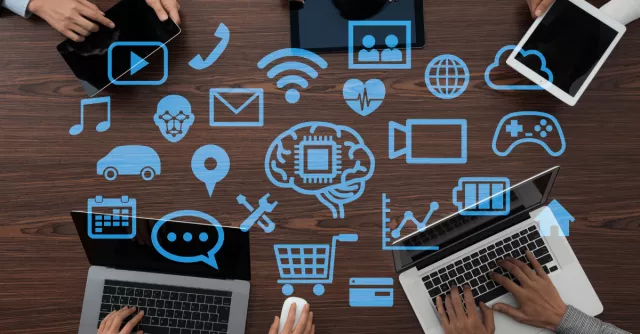 A company can't predict power outages, natural disasters, and other unplanned incidents. That's why business continuity software can assist an organization to be prepared regardless of what the situation is. Companies should be working to ensure that if an interruption is possible, the organization is prepared regardless of what the situation is. Technology permeates all aspects of business, so business continuity needs its technological element. The chosen software must match your organization's requirements, be easy to implement, offer business continuity planning, and come as a part of a broader offering. 
A business's ability to quickly respond to an interruption reduces the downtime and minimizes any negative impacts the incident may have on the company. It will also keep the employees informed. So, what types of software exist, and what are the benefits of having business continuity software. 
Types of Business Continuity Software
Program/project management tools
These tools assist in initiating, planning, executing, controlling, and closing the work of a team to complete tasks and meet specific success criteria at a certain time. Specifically, program management tools help design BIAs that are the foundation for any recovery plan.
Such tools are created to assemble and administer project data, determine RTOs, and locate any gaps in a company's compliance with rules and regulations. Having access to this information provides insight into the strengths and weaknesses of a business continuity plan. A business continuity professional can then estimate which side of business continuity management needs more resources for further improvement. Information can typically be accessed through the cloud.  
Plan-Development Tools
These tools are the most common ones and have been around for a while. Their primary function is to assist in the development and documentation of recovery plans, maintaining contact lists, and dependencies. They can be both cloud-based and located physically on-premise. 
Benefits of Business Continuity Software
There's no lack of tools and software in this industry. However, not all of them are created equal. Let's look into the benefits of advanced and progressive business continuity software.
1. Consolidated Access
Unlike a stagnant document, good business continuity software will help you mirror changes to your business and automate the process of regular reviews and approvals. The first advantage of incorporating business continuity software into a business strategy is the flexible access to your emergency action plans (EAPs) and business continuity plans (BCPs) that can be uploaded directly into it. With Preparis Planner, you have the option to upload all of your plans and other important documents to Preparis Planner. Having your plans and documents stored under one roof allows you to pull them up on any device. In the heat of the moment, such functionality can offer a lifeline. 
2. Emergency Notification System
Relying solely on email to communicate with employees is ineffective, as not everyone on your team has access to it on their phones. Employee safety should be every business's priority. With that in mind, an emergency notification system is the most timely and effective means of communication for companies of all sizes. One of the best benefits of having business continuity software is the additional services it may provide. For instance, an option to create messaging templates (pre-set text alerts) to store and send out if an incident takes place. These features save time and energy, which is extremely important during an emergency.
3. Training
Providing training for your employees equals investing in the successful resolution of any emergency situation. Testing and training are the most definitive ways to understand the proper reaction to an incident and know what your team should do to protect themselves and those around them.
Among many different types of trainings are tabletop exercises, webinars, checklists, and online training on various scenarios.
4. Incident Management
The primary goal of any incident management program is a quick restoration of all essential business operations while reducing the negative impact on the revenue. Different software platforms offer varying features, but the purpose of each tool is protecting your business and getting it back up and running as quickly as possible, with minimal damage.
5. Plan Maintenance
Good business continuity software will also offer you the option of managing all of your plans from one central place. It allows for more convenient and time-saving editing, which is helpful for growing businesses that are hiring new employees or additional facilities. Plan maintenance also includes the ability to test your plans and make any changes accordingly to comply with any regulations.
6. Organizational Engagement
Business continuity isn't solely about document administration and updating plans. It's about building a company-wide culture of preparedness with an attitude aimed at improving organizational resilience. Business continuity software can help you decentralize your business continuity plan by assigning users responsibility for entering, maintaining, and updating their information. Doing so reiterates the importance of their role and encourages their involvement in business continuity management as the process becomes much easier.
The amount of administrative workload will significantly reduce, and your business continuity pro will have more time to improve the strategy rather than enforce that everyone abides by it. Making plans accessible via a cell phone or a tablet makes your program even more successful thanks to quick and easy access to all necessary information.
It takes time, money, and energy to build a company, so it's important that it can withstand any disruption that may occur. Software is the future of business continuity management. It enables you to make informed decisions in a disruption thanks to detailed analysis and access to comprehensive information anywhere, any time. It develops and improves the company-wide adoption of the culture of preparedness and resiliency because it's simple to use and makes it easy to standardize capturing information.